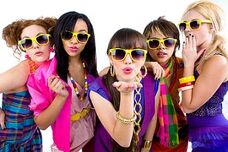 Since their debut in 2007, the Stunners have made their mark on the music industry not only as a group but as individual performers. The band changed slightly over the course of the next few years in terms of members and overall look.
Kelsey Sanders
Edit
Kelsey Sanders was one of the original 5 members of the Stunners from 2008-2009. She provided back-up vocals for the early singles and dance moves in Bubblegum. Her decision to leave the group in 2009 was to pursue her acting career. She is noted for her roles as one of Gigi Hollington's Wannabes in Wizards of Waverly Place, Reed Brennan on the web series Private, and Movie Surfers.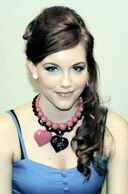 Ad blocker interference detected!
Wikia is a free-to-use site that makes money from advertising. We have a modified experience for viewers using ad blockers

Wikia is not accessible if you've made further modifications. Remove the custom ad blocker rule(s) and the page will load as expected.